Helping Miami is a resource for the people of Miami. If you live in Miami and you need any kind of HELP you can count on Helping Miami to bring you the help you may be looking for.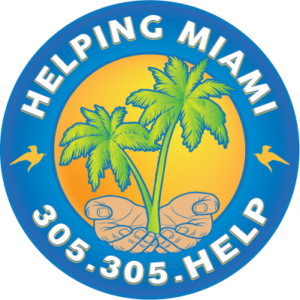 Who and what can you find in Helping Miami? You can find numerous companies that provide help to the people of Miami in one way or another.  You can find articles that give you information that you may need. Chances are if you don't need any help then you may know someone that does. Tell them about us. Our mission is to bring together resources for the people of Miami. We aim to fill our pages with useful information.  Resources and services that you may not know exist will be found in our pages.  Our areas of interest are Covid-19, Work Visas, Healthcare, Transportation, Personal injury assistance, Feeding the homeless, Pollution, DUI Victim assistance, fundraising collaboration, and finally mental health.
Miami is a beautiful city facing many challenges. Everything from Covid-19 to education to pollution (which goes hand in hand with energy efficiency), to transportation needs to be addressed. There are many whose aim is to provide advancement in these areas and we want to bring that information to you, our reader so that you can be part of the solution. We will provide guidance in dealing with some of life's hurdles through the services and resources we make available. Some are free and some are paid for but one thing is for sure we all need help and we need a good credible place to find it.