Back in 1960, you could afford to buy a house and a car and live a comfortable lifestyle while working as a milkman. Now, though, inflation and the unstable housing market has scraped the dreams of many to find affordable housing, especially in Miami, where the cost of living is rising at an exponential level.
Currently, even people with well-paying jobs struggle to pay their rent, and something like applying for a mortgage is nearly unreal. The high rents are also affecting the mortgage qualification of many young adults. Find out more about the housing crisis and how it's affecting young adults in Maimi.
Managing Rent And Mortgage
Most people willing to buy a home are currently renting a place. But the increase in the rest in the past few years has made it difficult for them to save up for a downpayment for the house. On top of that, the mortgage qualification system also makes it harder to get approval if you're renting an expensive place. Juggling both things on a single salary is becoming nearly impossible for young Miami adults who are starting their professional careers at the beginning of a global recession.
Role Of Investors
Because of the high tourist attractions and developments of businesses such as Airbnb, Miami has attracted a lot of property investors that buy the houses, turn them into a lodge for tourists, and rent it at a high price. This has caused a spike in the housing market prices as more and more investors are looking to invest in such properties. These investors are willing to pay above market prices which causes a chain reaction that hikes up the prices of all services and challenges involved in the buying and selling of a house.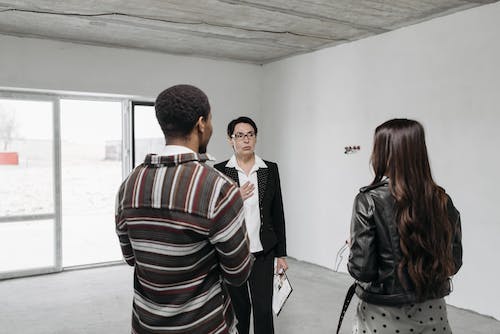 Lower Minimum Wage
The current minimum wage in Florida is $11.00 an hour. The state's government is looking to increase it to $12.00 an hour by September this year. However, this wage is nowhere near as close to that required to qualify for a mortgage. This, combined with the recent layoffs across all sectors, makes it harder for people to find good-paying jobs that allow them to purchase a house. Most laid-off workers are turning to the service industry to work for minimum wage jobs that offer little to no benefits and are not sufficient to make ends meet, especially if a person has a family.
High Inflation
Miami has recently dethroned Phoenix and became the city with the highest inflation levels in the US. The inflation levels are currently at 10.1%, causing the prices of important commodities to skyrocket. As a result, people's income isn't sufficient to maintain their lifestyles, let alone help them pay for a house. People are finding it quite difficult to qualify for mortgages, and their declining incomes compared to inflation are making matters worse.
Learn More About Housing In Miami With Helping Miami
Helping Miami's mission is to assist the Miami-Dade County community find better opportunities to improve their lifestyle, education, and standard of living. Our website features posts about Miami housing resources, education resources, mental health awareness, DUI victim support programs, and autism. There is also information on senior citizens' care and resources for immigrants. Read our blogs today for useful information.