In the past few years, the number of students opting for higher education has considerably declined. The main reason for this is the rising tuition and living costs in the US, which makes it harder for people to afford higher education. Especially for students from low-income families. On top of that, the ever-increasing inflation makes it tougher for students to fund their studies while working part-time.
As a result, more and more students opt for skill-based certification instead of higher education. This has significantly reduced the labor pool, especially for white-collar jobs. Here are some student assistance initiatives taken by the Miami government to help make higher education more affordable for some.
Florida Bright Futures Scholarship Program
The Florida Bright Futures Program is a lottery-like scholarship program designed for high-school graduates who have achieved high academic success. To be eligible for this program, a student must be enrolled in a public or private educational institution within three years of completing of their high-school studies.
The scholarship amount is based on the academic scores, ACT and SAT scores and other course requirements by the higher education institute. Moreover, this program is an umbrella term for different scholarship programs with different eligibility requirements. So students should select the relevant program based on their eligibility.
Miami Dade College Grants
The Miami Dade College offers several scholarships, grants, and loans to the students of Miami to help them fund their higher education. These grants are divided into different categories and are available from non-repaid scholarships to loans that need to be repaid. The college's financial aid department helps students determine their eligibility and which programs they fit in. They also help the students complete the relevant documentation and application to ensure a smooth process.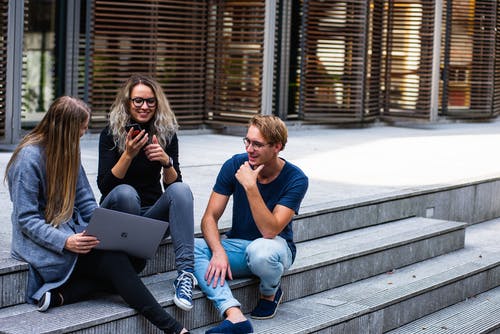 Miami Dade County Community Action And Human Services Department
The Community Action and Human Services Department (CAHSD) offers a program to fund the higher education of students from low-income backgrounds. The scholarships are offered to current college students with a minimum GPA of 2.0. These grants are offered to people from sixteen target areas where there's a higher density of low-income households.
Veteran's Education Benefits
Veterans and their dependents can avail several higher education grants funded by the Department of Veterans Affairs. These programs are run with other higher education institutes to help cover tuition and other living expenses. Each program has different eligibility requirements and offers different benefits. The University of Miami is one of the institutes participating in these programs and offers different grants to veterans and their dependents.
Find More Information On Educational Assistance Programs With Helping Miami
At Helping Miami, we aim to help the people of Miami-Dade County to find better opportunities and improve their living standards. Our resources include initiatives for autism, mental health resources, DUI victims assistance programs, and information for immigrants. We also help the community find educational resources for early childhood development. So visit our website and read our blogs to find more information.