Veterans are an important part of the community, and it's our responsibility to help them find suitable resources to improve their lives. Miami-Dade County offers several veterans support programs to help veterans in different areas of their lives.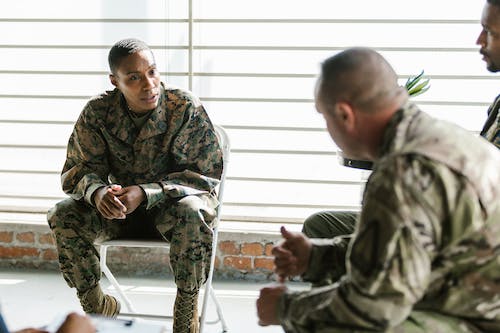 Here's a list of some of these programs.
The Advocate Program
The Advocate Program, launched in 2011, helps veterans find suitable housing and end homelessness. The program offers legal services and works with other organizations, such as the Miami Community Action and Human Services Department, to help veterans start their journey toward attaining suitable housing. They also offer counseling, employment, and financial assistance.
Operation Sacred Trust
Operation Sacred Trust, or OST, is a program designed to help homeless veterans and veterans from low-income families find suitable housing. Their services include emergency housing services, rental eviction assistance, permanent housing, and more. Provers of veterans can also refer people they think might need help with housing. The case workers are experienced and trained in handling each veteran's unique needs.
CASHD Veteran Services Program
The Community Action and Human Services Department offers a special veteran service program to help veterans, and their families apply for benefits and appeals. These benefits include hospitalization coverage, pension, burial services, and other veteran compensation. All you need to do is show proof of service or relationship certificates of your family members to start the process. These services are offered by the government free of cost.
Miami Vet Center
The Miami Vet Center is a special center that offers confidential help to veterans, their families, and other service members. Their services include counseling for PTSD, sexual trauma, Depression, and other mental health help veterans might need. They also offer family therapy and couples counseling services and counseling for bereavement to help veterans live healthier and happier lives.
Shake-A-Leg Miami
The Shake-A-Leg organization in Miami offers recreational services to disabled veterans. Their programs include physical conditioning, paddle sports, sailing, and other community services. The programs extend to the veterans and their families and are free of cost. These vocational programs are designed to help veterans improve their mental health and learn other vocational skills that can help them make a living. The organization also offers several programs with certifications.
Learn More About The Resources Offered To The Miami Community
Helping Miami is a place where you can find the latest resources on several topics, including educational assistance, mental health help, autism resources, and traffic violations. We also list information regarding veteran support programs and housing issues in Miami. So hurry up, and browse our blogs today!