Miami-Dade County has started several government welfare programs to reduce the economic divide in the County and help the residents improve their living standards. These assistance programs are designed for families, individuals with special needs, children, and victims of abuse. The programs are in conjunction with a non-profit organization as well as the government of the United States to offer quality lifestyles to people with poor economic backgrounds. Take a look at some of these programs.
Early Head Start for Children
The early head start program run by the government helps families offer their children better educational opportunities. The program is designed to offer quality education, support services for children with special needs, health and nutrition services, and free meal services. The program is also free for the residents and offers one-on-one consultation.
The program accepts children as young as 3 years old, but expectant mothers can also apply for the programs to speed up the qualifying process. There's also a transportation service provided for children who are receiving a prescribed treatment or therapy arranged by this program.
Community Resource Centers
The community resource centers in Miami-Dade County offer several social welfare programs to people with low-income backgrounds. Their services include immigration assistance, adult day care, elderly care, employment training, and meal assistance. The services also offer family development services to help reduce barriers and help families achieve economic self-sufficiency.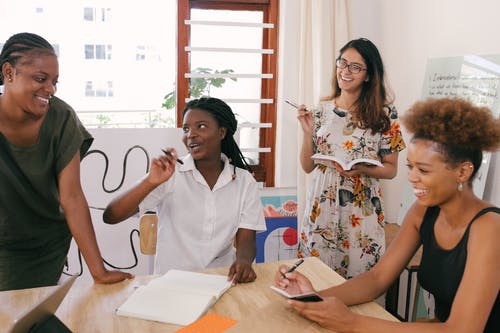 Domestic Violence Assistance
Miami-Dade County offers welfare programs for the victims of domestic abuse and helps them improve their quality of life. These include shelter and housing services, court services, and other legal services. The program also has a 24-hour helpline and resources for domestic violence victims and their families.
Housing and Community Development
The housing and community development program is run by the government along with local for-profit and non-profit organizations to enhance housing opportunities for the residents of Miami-Dade County. The program also helps increase access to good facilities and services for people with special needs to help them live their lives with dignity and achieve self-sufficiency.
Learn More About Welfare Programs With Helping Miami
At Helping Miami, we're dedicated to helping the Miami-Dade County community find programs to improve their quality of life. You can learn about welfare programs for the poor, children, immigrants, and families. Besides that, you can also learn about mental health resources in Miami, educational assistance programs, and autism resources. Visit our website and read our blogs to learn more.