The most common issue faced by people with autism is that they have trouble adjusting to unfamiliar areas and can get sensory overload by receiving too much information at a time. This is why they have trouble enjoying outdoor spaces. Here are some autism-friendly activities in Florida designed to prevent sensory overload and allow people to have a good time.
Miami Zoo
Located in Miami-Dade County, the Miami Zoo features around 3,000 animals and is a great place for kids and adults to learn about animals while having a great time. The Zoo has gotten the Certified Autism Center approval from the IBCCES as a result of them undergoing special training to offer a unique experience to kids and adults with autism and sensory issues.
New World Center
New World Center is a concert hall and a music school located in Miami that offers several activities for music lovers. The center is also autism-friendly and features sensory-friendly settings for its visitors.
The special accommodations include noise-canceling headphones, reduced volumes, quiet rooms, low lighting, and painting stations to help people feel relaxed and have a good time. This attraction is available for children and adults alike, and helps them explore their love for music and art in a safe and fun environment.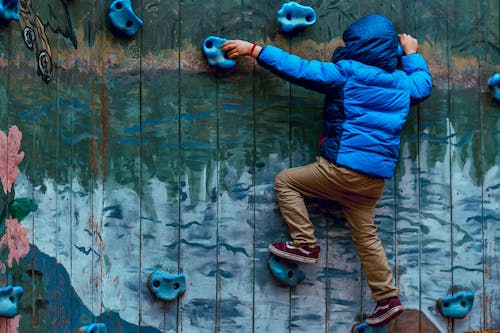 Glazer Children's Museum
The Glazer Children's Museum offers several educational rooms and exhibits for toddlers to children up to the age of 12. Every month on a Sunday, the museum offers a sensory-friendly ambiance with low lights and sound for autistic children. This special environment allows children to explore exhibits and enhance their knowledge without getting overwhelmed by too much information and getting a sensory overload.
SeaWorld
SeaWorld is a popular marine zoological theme park located in Florida. The park has some amazing attractions for kids and adults to explore and enjoy, such as animal exhibits, special sea-themed rides, petting penguins, watching whales, and more. However, in a bid to be more inclusive, the newest part at SeaWorld has been certified autism-friendly, with staff trained in sensory awareness, autism review, and motor skills. The rooms in the park are also specifically designed to be low-sensory and quiet.
At Helping Miami, we strive to eliminate the stigma associated with Autism Spectrum Disorder through information and educational activities in Miami. Our website includes an autistic section as well as resources for parents and carers. Aside from that, we provide educational resources, a DUI victim support program, and information on early childhood development to residents of Miami-Dade County. Explore our blogs to find out more.